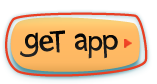 SnaggleFind™ User Guide & FAQ's
HUNT
In Progress

This is a list of hunts you have begun taking photos for. Any time you Start a hunt it is automatically moved to In Progress. You can continue taking photos, mark the hunt as Finished or Delete it.
If you wish, you can set a hunt to Finished at any time before you have completed all the photos by selecting Finished. Once your album is marked as Finished, it's moved from In Progress to the VIEW area.
New
Use the scrolling top navigation bar to select from the category of new hunts you would like to choose from: Snaggle Hunts, My Hunts, Create Hunts, My Friends Hunts, Community Hunts, Bonus.
Snaggle Hunts
You can choose from our pre existing lists of Snaggle Hunts. The default view is by Date. We add new hunts as frequently as every week. Use the "Get More" button at the bottom of the list to retrieve hunts you haven't downloaded yet. We load them in 10 at a time.
Snaggle Hunts can be sorted by Date created, A-Z alphabetical, user Rating, and Difficulty level.
Selecting any hunt in the list will take you to a preview screen where you can view the hunt description and item list. To begin working with this hunt, choose Start. To return to the list of hunts you were viewing select Close.
My Hunts
This is a list of the hunts you have created using the Create Hunt feature. These are specific to you unless you choose to make them public or share them with your friends.
Create Hunt
You can create your own list of items to find and save this as a hunt. The hunt you create will be displayed in My Hunts. Once you create the new hunt, you will be taken to the Edit Screen to begin photographing items and your new hunt will show up in the In Progress list until it is completed.
Name - enter a unique name for your hunt
Description - fill in a short description of the hunt
Difficulty - set a difficulty level for your hunt.

Difficulty Setting Guide:
1 - can be completed in less than an hour in a single location
2 - can be completed in a couple hours or in a single location
3 - may require multiple locations or more than 2 hours to complete
4 - may require multiple locations and more than one day to complete
5 - will require more than one day and multiple locations to complete
Make Public - select "yes" to allow other SnaggleFind users to see your hunt in the Community Hunts list. Select no to keep it private.
Items - enter the name or description of each item to find. The max number of items for this list is currently 10. You do not have to enter all 10 to create a hunt.
Save the hunt when you are finished editing it. Currently you can not edit a hunt once it's saved
Community Hunts
This is a list of the hunts created by other SnaggleFind users who have chosen to make their hunt public. You can make your own hunt public at any time by selecting the wrench icon on the bottom of the Preview screen and choosing the Make Public option, or by setting it to "yes" at the time you create your own hunt. Public hunts can be rated by other users. The 10 most popular hunts by download or user rating will be featured on the SnaggleFind website.
My Friends Hunts
Your friends can share hunts they created with you. They do not need to be made public to share them with you. They will appear in this list and the new ones you have not viewed will be marked with a white dot. The first time you try to view the hunt, you will be prompted to accept the hunt if you know the sending user. You can rate your friend's hunt and send them a message from the More Options screen accessed by the wrench icon in the lower left.
Bonus
Once you have achieved a pre-defined points value for your completed hunts, you can earn access to Bonus hunts. This is only populated when you have earned enough points. To view points needed to unlock a Bonus, view My Score in the COMPETE section.
VIEW
Public Albums
Any SnaggleFind users that mark their Album as Public will allow it to be displayed in this area and potentially on the SnaggleFind website. Any user will be able to view the Album and Rate it or send you a Message about it. Positive user ratings for your Albums will increase your Score. The top 10 rated Public albums will be featured on the SnaggleFind website.
My Albums
Any hunt you complete will be saved in My Albums, whether you chose it from the Snaggle Hunts, My Hunts, My Friends Hunts, or Community Hunts list. This is your private list of Albums.
My Friends Albums
Your friends can share their completed hunt Albums with you. You will be prompted to accept the hunt from your friend the first time you view it. The white dot indicates that you have not viewed this Album yet. You can share your Albums with your friends. When viewing them, click on the group button to open the screen with the More Options to access the Sharing features.
COMPETE
My Score
You can see your current points score and personal Ranking status on this screen. Remaining points to Bonus will also be displayed.
How Points are awarded:
For completing all items in a hunt list:
Difficulty 1 = 5 points
Difficulty 2 = 10 points
Difficulty 3 = 20 points
Difficulty 4 = 35 points
Difficulty 5 = 60 points
For receiving a user rating:
1 star = 5 points
2 stars = 10 points
3 stars = 15 points
4 stars = 20 points
5 stars = 30 points
First Bonus is revealed at 1000 points.

Leaderboard
The users with the top 10 highest scores are displayed on this list.
ACCOUNT
My Account
Manage your account settings here. You can log in as a different user on your phone. For example, if your spouse wants to use your iPhone to update their own hunts, they can log in as themselves. The default login state is the user who signed up the first time the application was run on that phone.
Help
The User Guide and FAQ's is located in this section.
Messages
Periodically SnaggleFind will send users messages and announcements that can be viewed here. Additionally, users can send a Shared or Public Album's creator a message using the wrench tool when viewing an album. Those messages will be displayed here. A white dot will appear in the list of messages to indicate un-viewed messages.
Friends List
You can create a list of friends with an Alias to simplify the sharing process. Select Add A Friend, fill out the form, and Save to add a friend to your list. When you share an Album or Hunt, there will be a wrench tool next to the Send button that will open your friends list for you to select from. Or you can enter their Alias or Email address directly.

Email
This section is used by the application and has no features that users can access.
Managing Your Creations
Editing
You can go back and edit an In Progress hunt at any time. Select the hunt tile from the list to open the Edit screen. To re-take a photo, just select the item name with a thumbnail and you will see a Preview of the stored photo. There is a button to Re-take the photo. These can be retaken as many times as you want until the hunt is completed.
Once all items in the hunt list have been taken, or you wish to stop taking photos but save the ones you have, select Finished to complete the hunt. You must mark a hunt as Finished to remove it from the In Progress section and move it into My Albums where it can be shared. Hunts that don't have all their items photographed and are marked Finished are not awarded completion points.
Once a hunt status is completed, you can no longer click to edit the photos.
There are no Hunt editing features at this time, so you can not go and change an item on the list of one you created in Create New once you Save it.
Delete unwanted hunts by selecting the wrench icon in the Detail View. There will be a delete option in the list.
Viewing Albums
You can View, Share or Delete an Album that you have created. When viewing an Album, use your finger to scroll through the list of photos. The list item is identified as a caption. There is a wrench icon in the lower left that will bring up the sharing options. You can Delete the Album, Share with a Friend, Share via Facebook, Make Album Public or Share the App to tell a friend. Anything that was created by someone else and shared with you will have additional options to Rate the Album, get Info on the creator, or Send a Message to the creator.
Sharing
You can share your completed Albums, or user created Hunts with other SnaggleFind users. Additionally, you can Share your Albums with friends via Email, or post to your Facebook page. Enter their email address at the prompt. If they have a SnaggleFind account under that Email, they will receive the Album in their My Friends Albums section. If they do not have an account using that Email, they will receive an Email with a link to a web option to view the Album. To post to your Facebook page, select Share via Facebook and you will be prompted to login to Facebook and then to confirm that you want to post the Album.
The items you photograph are stored both by the application on our server and in your phone. If you want to share a single image with someone, look for it in your camera roll and email it to a friend from there.

FAQ's
Q: How do I get back to the home Welcome screen?
A: You are only shown the Welcome screen when you launch the app. All the links on this page live in the global navigation at the bottom of your screen.

Q: What are those little red squares with numbers on the buttons in the Welcome screen?
A: These are notification messages to let you know there's new activity in that section. New Hunts, Albums or shared Hunts and Albums are waiting for you to view them. A white dot is placed by an Album that has not been viewed yet.

Q: How do I save my hunt so I can work on it later?
A: As soon as you hit Start, the hunt is saved to the In Progress area. You can edit it as long as you want while it's in this area, even if you fill up all the items and maybe want to retake some of them later. When you are done editing it, hit Finished and that will move your album to the My Albums screen in VIEW where you can view it and share it. You can only earn points once an album is Finished. Once it's marked as Finished, you can no longer edit the photos.


Q: I want to share my Hunt or Album with my friends but I don't want anyone else to see it. Will they?
A: Only Hunts or Albums that have been made public can be seen by anyone. If you do not specifically set them to Public, only you and your friend(s) will be able to see them.

Q: Why can't I rate my Public Album?
A: You can't vote for your own Album silly! Try picking one someone else created.

Q: Why isn't my Album listed in the Community Albums anymore?
A: The Album may have been removed due to complaints about content. SnaggleFind has a zero tolerance policy for obscene or inappropriate content in it's Public Albums and Community Hunts. If we receive a user complaint about the content that we verify to be accurate, we will pull the Album or Hunt from Public display. If we receive user complaints about more than one Public Album or Hunt posted by the same user, the posting users Make Public ability will be permanently blocked.
To report inappropriate content in the SnaggleFind Application or Website please email [email protected] and indicate the Album title and username.