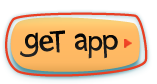 SnaggleFind™, a photographic scavenger hunt for the iPhone, is a collaborative entertainment platform that allows users to engage with each other through shared interests, passions and competition. At its core, the platform uses Hunts as the catalyst for engagement.

Hunts are thematic lists of "finds" and or clues that a user interprets and then photographs. They vary in difficulty and commitment needed to complete.

Users can engage with the platform as little or as much as they like. They can simply complete hunts and share their interpretations with others. Or take it a step further and generate their own hunts to share a particular passion, educate and/or challenge others within a specific group or the SnaggleFind community as a whole.

Users can compete based on the difficulty and the popularity of a particular hunt. Completed hunts can be rated, commented on or shared from app to app on the iPhone, thorugh email or through Facebook.

SnaggleFind provides an on-the-go option to amuse, express, and challenge users at the touch of a finger. SanggleFind challenges you to Find your own!

SnaggleFind was created and developed by the Snaggle Group, a division of N-tonic, Inc.